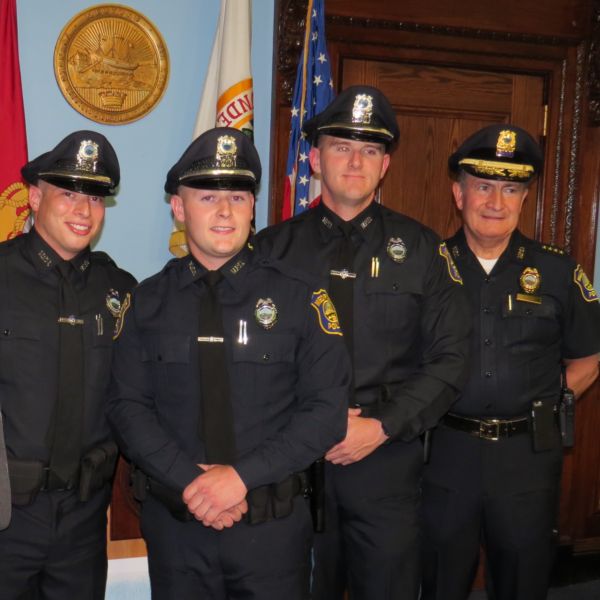 Patrol Officers Michael Bordonaro, Keith Conway, Padraig Calnan with Police Chief Leo Sacco
Congratulations to Michael Bordanaro, Keith Conway, and Padraig Calnan. The three new Officers graduated from the Boston Police Academy, Class 56-16 on Wednesday June 21, 2017 at a ceremony at Local 103 IBEW's Union Hall in Boston. They were later officially sworn in at Medford City Hall.
We wish them well as they begin their careers in Law Enforcement. Stay Safe!!!